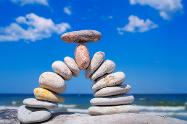 We are not a limited, one trick-pony species - we can do a bunch of things & will wither away only when we go to the 'one' thing.
Check out the next clip, beneath. It was written by a wonderful writer who was also an astonishing cinematographer & could also direct. The director is a writer & an actor & does Voice-over for animated characters - a writer who also does a bunch of other things. This is, as discussed with Jay Paul Apodaca, the Denver Artist - the age of the OminArtist. We jump on our horses & run madly off in all directions.
Check out the opening of "War Brides"

There's a myth about the writer: She's supposed to...scratch out the words & leave it up to the experts. Well...
we're
now the
experts
.
We gather around the lights we carry, and we embrace the shadows we create.
Let's leave, for the world, our own words, pictures, songs, paintings, cooking, telling jokes, making love, not making love, singing & being so still that we become a landscape. Ain't no one else - just all of us.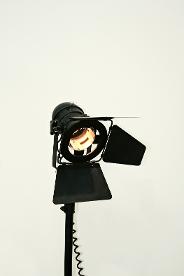 Film is a group activity.
Not
guided only by the director, the executive, the distributor.
It's the full production - before, during & after & all at once. This is an art-form & an absolutely pragmatic group activity. When I write, even if alone, my Grandmother Gough's words echo as I write; sounds of her playing the Zither, and my Grandfather & myself on the auto-harp. That's also where I learned to write. My words hold the scents, and sounds, of them and the buckling room. I am NEVER alone -

This is the age of the OmniArtist. We do it all. Inspired by Dorothea Tanning (1910 – 2012) the Activist, Painter & in her older years a wonder-filled writer.
Here's a link to her life:
http://www.dorotheatanning.org/
The Internet is also a random idea generator.
Stuck on a scene? Character? Central Event?
This ever-popular site tells all on a postcard, you can make movies by combining random postcards & shuffling them in any virtual order if you snip them electronically & then pick them at random.
Write in the order presented and tie them together. Excellent exercise – or script!