Altanta Philosophy Film Festival.
Here's what it says about itself :
"The Atlanta Philosophy Film Festival is the only festival of its kind in the United States. It is our vision and our hope to not only screen important films, but also create an environment of cultural, historical, and aesthetic enrichment through conversation, presentation, and cinematic celebration. Going into our fourth year, it is our ultimate aspiration to not only help shape and define the genre of Philosophy-films, but by doing so preserve a collection of films which will someday serve as a dynamic and textured survey of the great philosophical questions of our time as explored through the visual arts."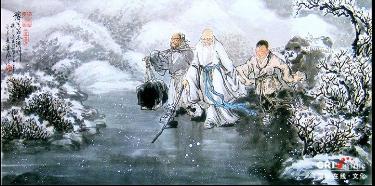 The next site is not easy to explore if you're looking for one specific piece of information, or have a predetermined learning agenda. However there's such a wealth of links and connections that I always suggest a visit. Please note, we're very, very accustomed to setting up a plan – the plot, the outline, the expanded outline, and grouping ideas in a pre-existing structural template,. However, what of free-form association>? How we klearn to walk, to speak, to paint, to…well, do everything. In this site, rather than using it to research a specific topic, I suggest burning through it, each time, in random, catch-your-interest- scanning & checking out. Let your associations guide you.
It's fun exploring – and as with all these links - we'll discuss them in our workshop. However, this site is like a box of assorted chocolates – some you'll like, some you'll hate – but you'll be really glad you opened the treat: