William Harris was a teacher & Prof. Em. at Middlebury College in Vermont. The school still maintains his websites. And an excellent thing to be doing for us all. For some time now I've been working with some useful approaches:
1: Pattern generates energy.
2: Everything functions in a finite Plenum. We need no concept of infinity to explain anything. The shot that 'seems' to move, is born from absolute stillness.
3: Film has been implied for a long time.
William Harris in one of his lectures takes two classiic poems, and translates them. He observes and comments on the way film-shooting & editing is implied in the two short poems. To be more accurate - the development of film is implied in an inherent approach to painting with words.
http://wayback.archive-it.org/6670/20161201175353/http://community.middlebury.edu/~harris/Classics/CinemaandPoetry.html
If you read the opening of Bleak House, by Charles Dickens, you'll see how the advancing fog becomes the story. Dickens could make a movie without the need of a screen. It's because, before we caught up to his vision, he saw and heard the natural cinematic unfolding of the story, that so much is encapsulated in his first pages.
I've opened the paragraphs up into scenes and shots by simply adding paragraph marks. We quote it at length, as it sets up the world and characters so perfectly, and is, at the same time, pre-cinematic in such a way that a director could take the raw material and film it as written to create a movie about Bleak House.
It does what ACTION DESCRIPTION does – sets out the world of the writer's imagination in such a way that the readers sees & hears and feels the incoming world of Dickens' vision.
Altanta Philosophy Film Festival.
Here's what it says about itself :
"The Atlanta Philosophy Film Festival is the only festival of its kind in the United States. It is our vision and our hope to not only screen important films, but also create an environment of cultural, historical, and aesthetic enrichment through conversation, presentation, and cinematic celebration. Going into our fourth year, it is our ultimate aspiration to not only help shape and define the genre of Philosophy-films, but by doing so preserve a collection of films which will someday serve as a dynamic and textured survey of the great philosophical questions of our time as explored through the visual arts."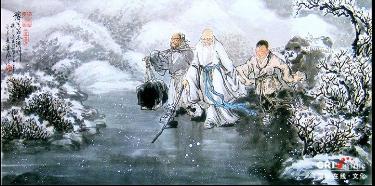 The next site is not easy to explore if you're looking for one specific piece of information, or have a predetermined learning agenda. However there's such a wealth of links and connections that I always suggest a visit. Please note, we're very, very accustomed to setting up a plan – the plot, the outline, the expanded outline, and grouping ideas in a pre-existing structural template,. However, what of free-form association? How we learn to walk, to speak, to paint, to…well, do everything.
In this site, rather than using it to research a specific topic, I suggest burning through it, each time, in random, catch-your-interest- scanning & checking out. Let your associations guide you.
It's fun diving in and, as with all these links, we'll discuss them in our workshop. However, this site is like a box of assorted chocolates – some you'll like, some you'll hate – but you'll be really glad you opened the treat: